Campus Updates
2nd Jagannath memorial National Moot Court Competition Click Here

Faculty Development Programme On 'Law Research & Development' Click Here

Workshop on Machine Learning and IOT (09th-3th Dec 2019) By CSE DEPT. Click Here (Register now)

2nd Jagannath Memorial National Moot Court Competition- 14th-16th February 2020 Click Here

Notice for Online Counselling for the year 2019 Click Here

Notice for online counselling Click Here
View All
Facilities We Provide

Across the campus, you can study in dedicated learning spaces within well-equipped workshops and learning zones, equipped with some of the latest technologies.Discover how you could practice and develop your skills.

Wifi Campus
Wi-Fi enabled campus has the state-of-art infrastructure comprising of an environment friendly Administrative Block.

Smart Class Rooms
Spacious air conditioned class rooms with internet and intranet connectivity and hi-tech multimedia and laboratories for each stream.

Secured Campus
The campus is CCTV secured. Which provides the secure and learning environment to student so that each and every student can learn better.

Library
A well-stocked library covering all Engineering subjects provides the right ambience for students to study and to improve their comprehensive power.

Hostel
Hostel is within the campus premises, having airy rooms with all basic amenities. Safe, Secure & Healthy environment. In addition to conducive academic environment

Transport
The institute provides service for students to commute from various pre-selected nodal points & nearest metro station to JIMS Greater Noida campus.
Courses Offered

JIMS Engineering Management Technical Campus offers variety of courses in the fields of Engineering, Law, Computer Science & Education etc.
B.Tech.
Our B.Tech Course is approved by AICTE & Affiliated to Guru Gobind Singh Indraprastha University (GGSIPU), Delhi.
Engineering is the discipline of acquiring and applying scientific, mathematical, economic, social, and practical knowledge to design and build structures, machines, devices, systems, materials and processes that safely realize improvements to the lives of people.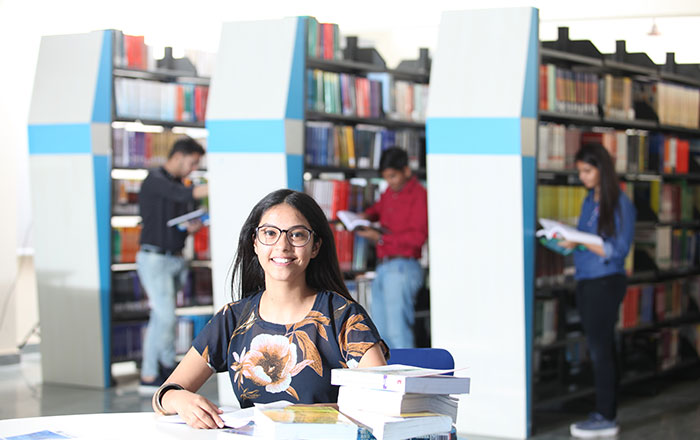 B.Tech is a four-year programme, spread over eight-semesters. The programme comprises of various core and elective subjects interspersed with summer trainings. All the semesters are a blend of intense classroom learning and hands learning in laboratories.
Read More
Gallery

Alumni Speak

🙶
Studying at the JEMTECH brought an added value to my life. I have received a great support from faculties & placement office.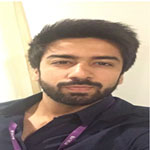 AMAN KANUNGO
TRAINEE SALES
🙶
Due to the efforts made by the faculty and placement cell at JEMTECH i was able to bag a job in the second company too.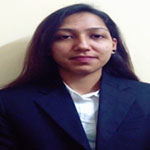 DIVYANGNA SHARMA
BUSINESS DEVELOPMENT EXECUTIVE
🙶
I had a very learning experience with the marvelous efforts of all the teachers. They taught me not only to learn but to explore.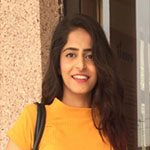 ANUSHKA RAINA
TECHNICAL SUPPORT REPRESENTATIVE
Corporate Speaks

The rate of growth of India will depend on high quickly we can develop and embrace latest technologies to improve Governance and uplift our masses. Therefore, to become a leading developed nation, our engineering education must lay emphasis on new Ideas, Innovation and Implementation.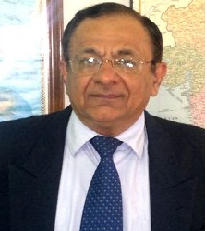 Rajiv Sachdeva
Ex-MD
Siemens (I) Ltd
JIMS management is quality conscious and the faculty and Director aspire to achieve new heights.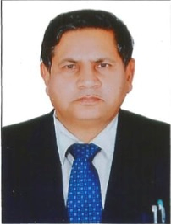 Professor K. K.Vashishtha
Ex- Professor of Education, NCERT
I have been on board of governors of the Institute for last couple of years. I am very pleased to share that I have observed this Institute making a steady progress during the last years. I wish all the best the Institute that it reaches great heights and achieves its objectives.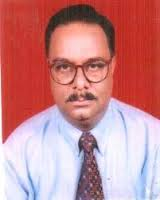 Mr VB Lal
Head HR & Administration Moserbaer (I) Ltd., Gr. Noida
Marching forward on path of Higher Education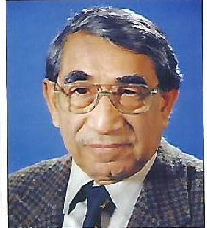 Prof A S Awasthi
IAS (Retd.) Fomer Director Higher Education
Govt. of Delhi
The spin threads of all streams in JIMS Greater Noida Campus are students, not only inclined towards traditional teaching learning process but they are being trained to the aspiration of global corporate giants.

Abhinav Gupta
Senior Manager-Human Resources
Zamil Infra Pvt. Ltd.
Within very short period of time JIMS Engineering Management Technical Campus, Greater Noida has prepared its future engineers & manages in such a way so that they can compete globally.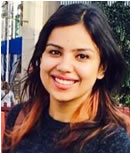 Shefali Arora
HR
Global Sign Pvt. Ltd.
It was pleasure to conduct the selection process @ JIMS , Greater Noida for B.Tech pass outs . The Placement team, headed by Ms. Susmita was quick in responding, planning the entire process to detail and executing it to satisfaction. We hope that we get good numbers from JIMS, Greater Noida and begin a long term synergized association with the esteemed institute.

Vaani Gandha
Manager
Nucleus Software Pvt. Ltd.
The institute has good talent & fresh minds that have been trained to become industry ready. The students are full of academic values & the attitude was highly responsive, they will certainly fulfill the desire of corporate jargon.

Deepak Kumar
HR
Rotopump Pvt. Ltd.
Admission Helplines
B.tech and BJMC
BBA
B.Ed
BCA
B.Com: